Opensource Java SFtp (SSH) auto-resume of interrupted transfers from last transfered file position

Java examples demonstrating necessary code and its use...

Java Opensource SFtp (SSH) auto-resume describes how to run Java source code example for SFtp auto-resume from last interrupted transfered file position


Hibernate 3.x

Simple example... as put on my site www.hibernate.dk.... Intended as part of quick demo of common persistance layers and frameworks.

Hibernate 3.x persisting an object running straigt from command line towards pointbase database.






This site is currently in the process of being updated... Not quite finished yet.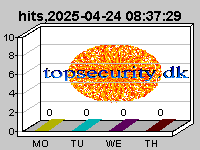 Do you care
about security, open-source, and who visits your website? Well, I do...